"And neither the angels in heaven above,
Nor the demons down under the sea,
Can ever dissever my soul from the soul
Of the beautiful Annabel Lee."
Milan's Monumentale Cemetery

Memorial To A Marriage by sculptor Patricia Cronin
Woodlawn Cemetery, Bronx, NY
- all images above found on Pinterest, Gardens and Cemeteries board
and are the property of their respective photographers.
An Etruscan Sarcophagus from the Late Classical or Early
Hellenistic Period (350-300 BC) found in Vulci, Lazio Italy.
Thomas de Beauchamp and Katherine Mortimer his wife, Earl

&

Countess of Warwick.
St. Mary's, Warwick

. Wikipedia Commons image.
The clasped hands of John Beaufort, Duke of Somerset KG (+1444)
and Margaret, Duchess of Somerset (+1482) Wimborne Minster. Tomb abt.1450
Richard Fitzalan III, 13th Earl of Arundel (ca 1307-1376) and his second wife Eleanor.
In his will Richard requested that he be buried "near to the tomb of Eleanor de Lancaster, my wife;
and I desire that my tomb be no higher than hers, that no men at arms, horses, hearse, or other pomp,
be used at my funeral, but only five torches…as was about the corpse of my wife, be allowed."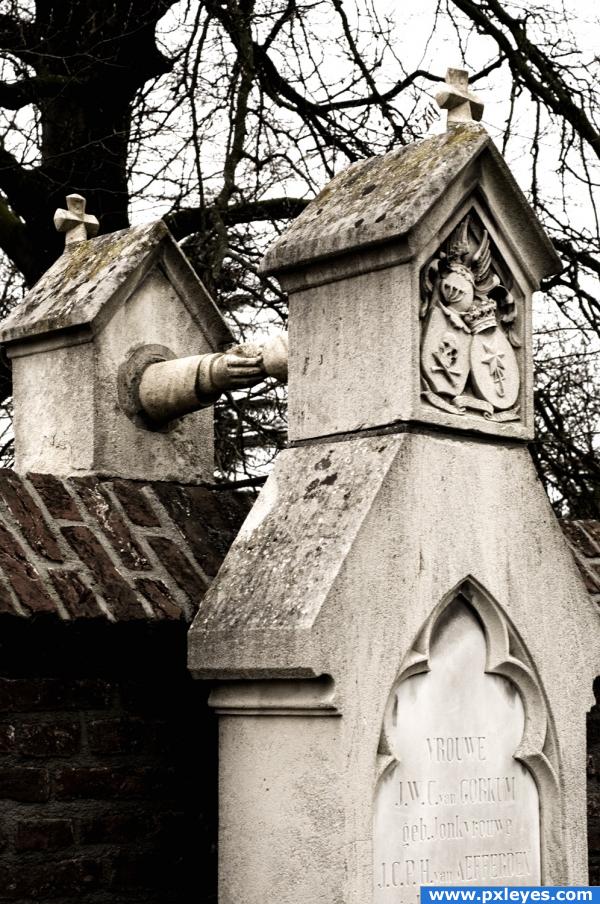 The wife was

C

atholic and the man

P

rotestant

;

at that time they